Are you ready for a challenge? If all your photography has been the digital variety, this might be a difficult challenge – but I promise you it will improve your technique and composition skills.

Imagine if you could no longer view the image on the back of your camera. Further, you cannot view your photos until hours later. Before you click the shutter button, you have to pay close attention to the exposure and composition.  While composing your photo, you check and double check for distractions and ensure your subject is in the best possible position. Then – and only then – you click the shutter.  And you only have '36' pictures in your camera.  Welcome to the 36 Exposure Challenge.
When I began my photography adventure, my camera was completely manual. There were no ISO (ASA at the time) controls, no auto focus and no auto white balance. Metering was with a hand held meter. Inside the camera, a roll of 36 exposure Tri-X b/w film, which I would develop myself (so no Photoshop either). I learned to consider each photo, its lighting, its subject all before clicking the shutter. If necessary, I could bracket – taking a 2nd & 3rd photo with varying exposures. Certainly, I did not take 10-20 images of the same subject– one to three had to do. Primitive or perhaps this is a pure form of photography. If you can take a handful of nice photos on one 36 exposure roll, imagine what you can do with a 16gb SD card?


The challenge is not really that difficult. Slow down and think about the subject, the lighting and the creative controls you want to leverage to tell your story. Think through various composition angles until you see the one that inspires you. Look for background distractions and check your exposure. Click.
One other benefit, I believe, you can achieve by taking this challenge is that it slows your world down. You can gain an appreciation for the world in your viewfinder not rushing from subject to subject. Too many times, I see digital photographers clicking and shooting – then moving on. Not really seeing their world, but simply capturing it in their camera. The 36 Exposure Challenge forces you to slow down and look at your subject, considering the possibilities, before committing it to film or chip.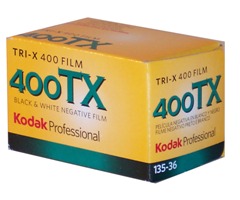 Are you ready to take the challenge?  Use a fresh SD card and place a piece of card board over the back screen and keep track of the 36 pictures you take.  In the old days, we carried a notebook and made notes on each image (thankfully today we have meta-data for this). And you can use aperture or shutter priority. However, no automatic mode settings!. For the higher level challenge, use manual mode as well.
My classes and workshops will begin to include the 36 exposure challenge. If you take the challenge, let me know about your experience with just a digital roll of 36 exposures.